Here is a picture of me as a young intern at ACCORD in 2011. This was a formative experience. Having previously taken a course on international mediation from which it seemed that economic and military leverage is the key to mediation success, I was struck by the emphasis on African solutions to African challenges at ACCORD. I therefore decided to look more closely into the effectiveness of African and non-African mediation efforts. This marks the start of my research on the legitimacy of African mediation efforts.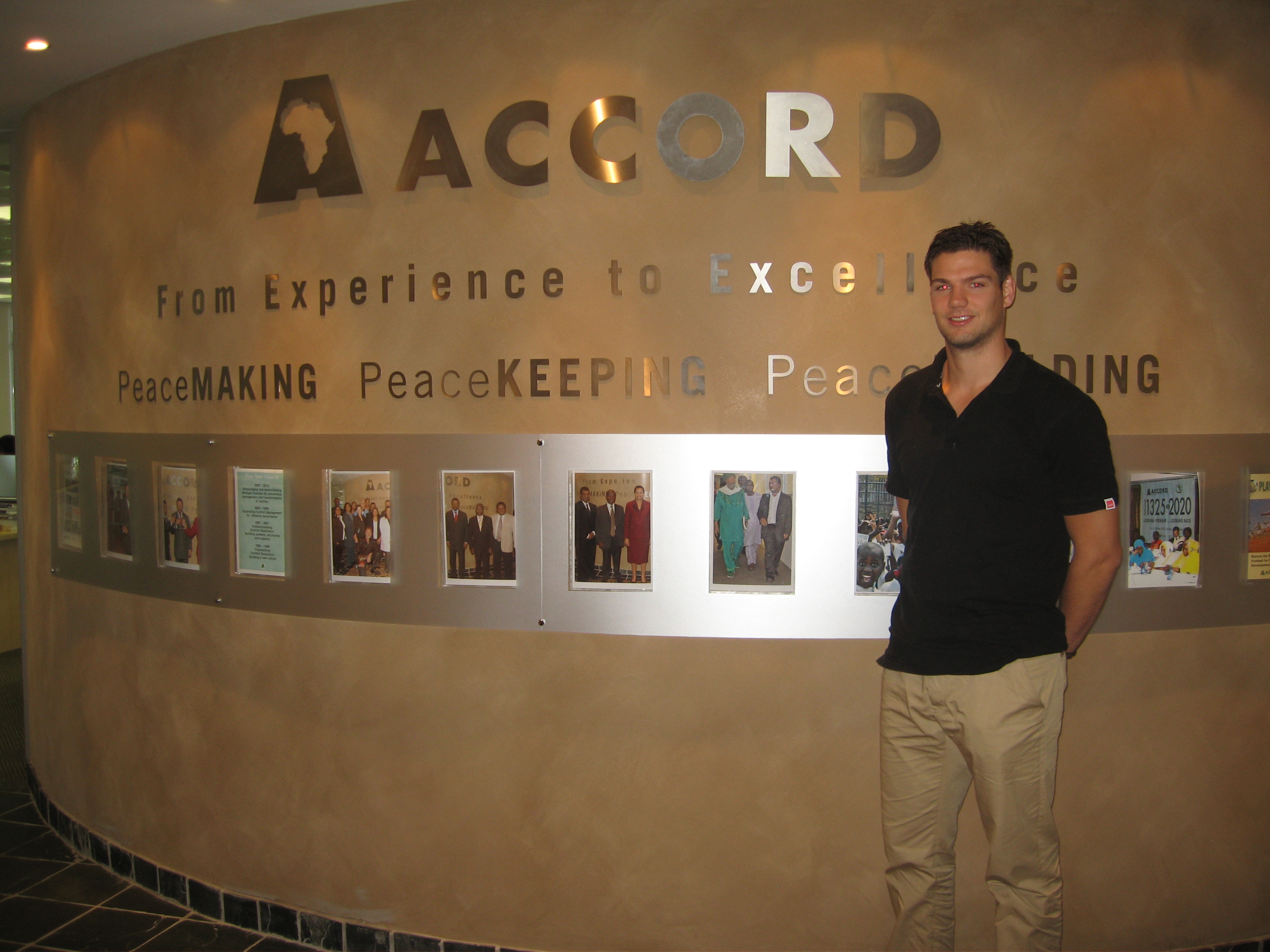 After I concluded my PhD on mediation in civil wars in Africa, I became interested in peace processes aimed at ending non-state conflicts. I have been very fortunate to have interviewed conflict parties, mediators, and other stakeholders of local peace processes in Sudan, Mali, the Central African Republic, the Democratic Republic of Congo, and South Sudan. Here is a picture of me attending a workshop on local peace processes in Bossangoa in the Central African Republic.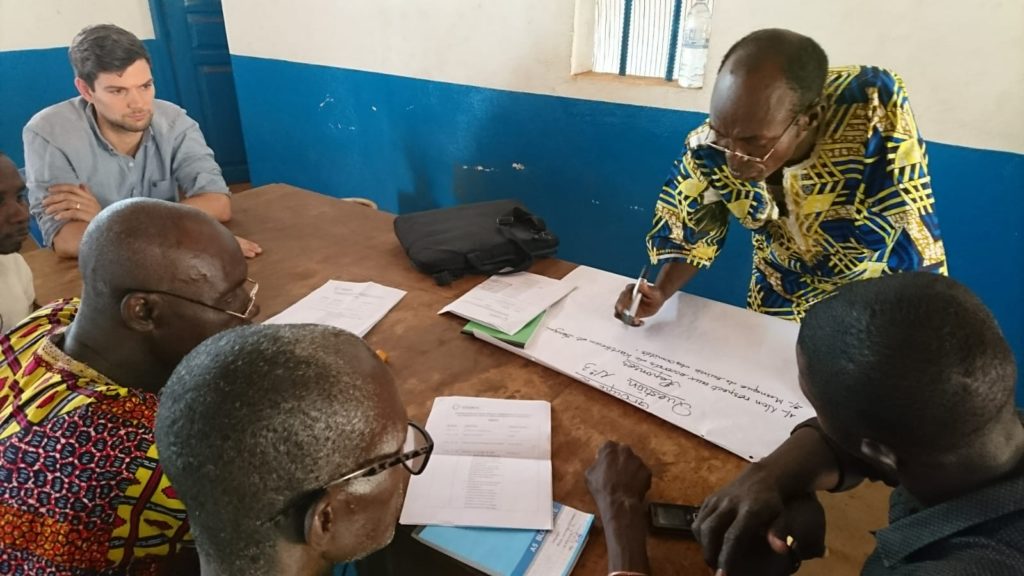 I believe a picture can sometimes say more than a thousand words. I find local peace agreements like the one below, concluded in Haute-Kotto in the Central African Republic on 21 September 2017, fascinating. These type of agreements stand in stark contrast with the peace agreements aimed at ending civil wars, which are typically very technical and can be up to 200 pages long. In spite of these local agreements not being very detailed, they can make a real difference on the ground.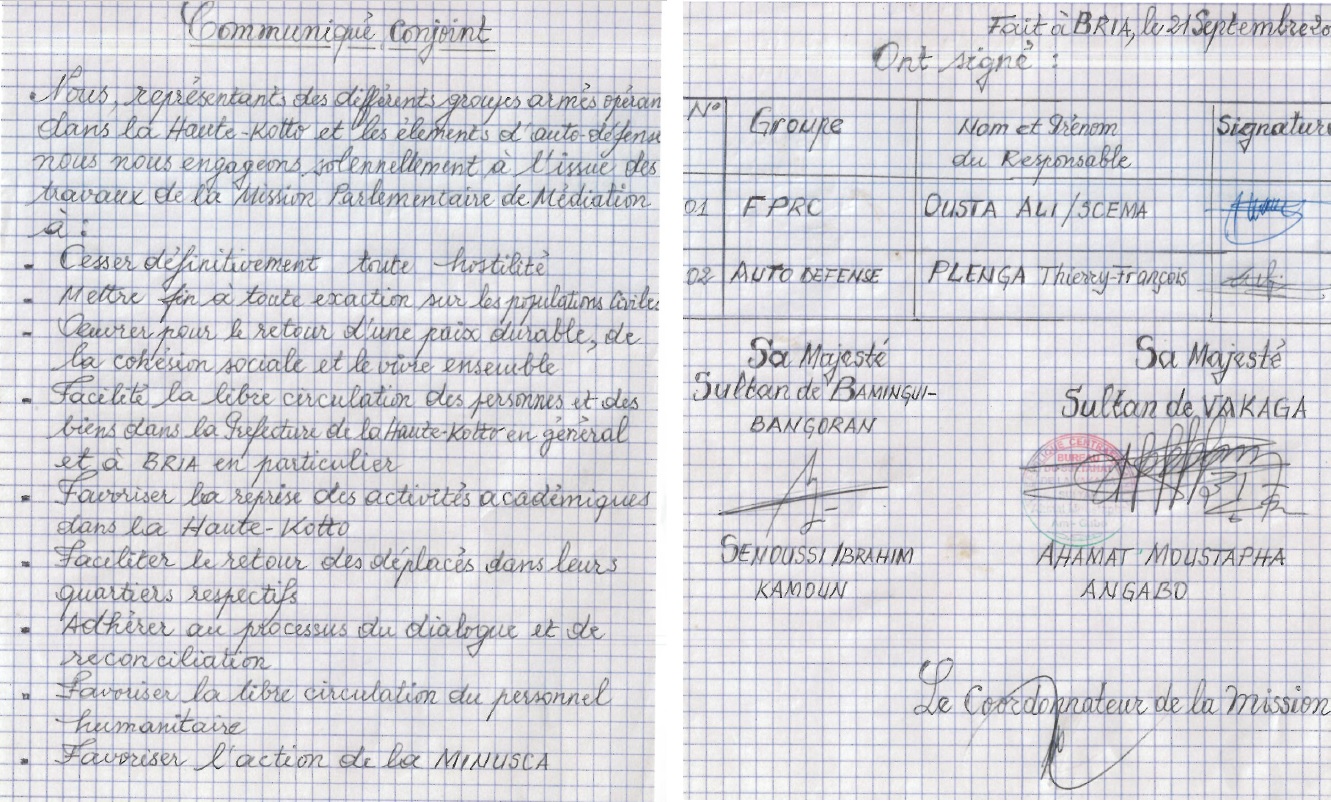 I have met some amazing mediators during my research trips. For instance, I had the pleasure to interview staff from the South Sudan Council of Churches (SSCC). The SSCC has been very active in trying bring peace to Jonglei State.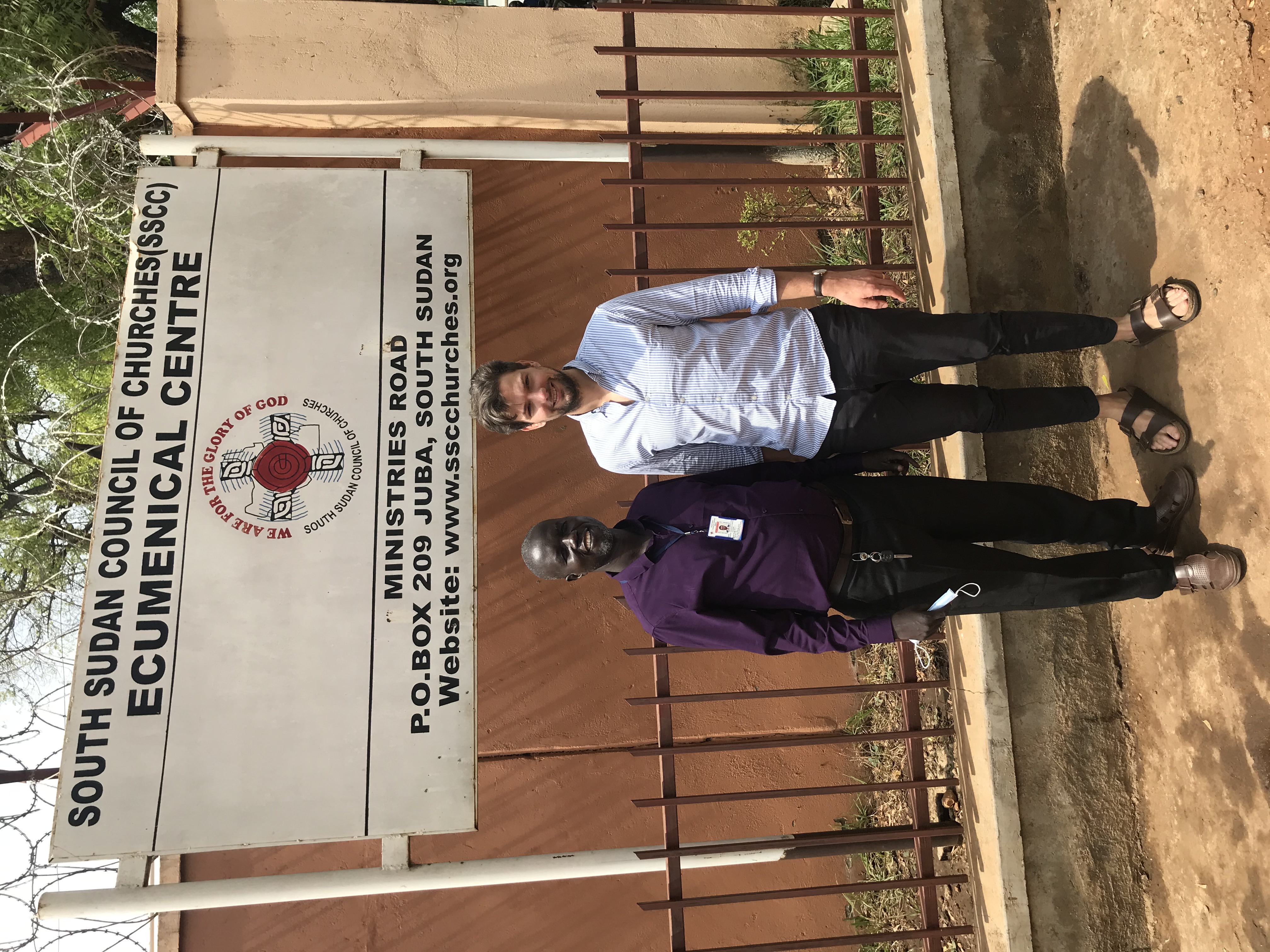 I am very grateful to UN Civil Affairs helping me to travel to the locations of the case studies in my book on the resolution of non-state conflicts. Here is a picture of me flying to Bossangoa in the Central African Republic.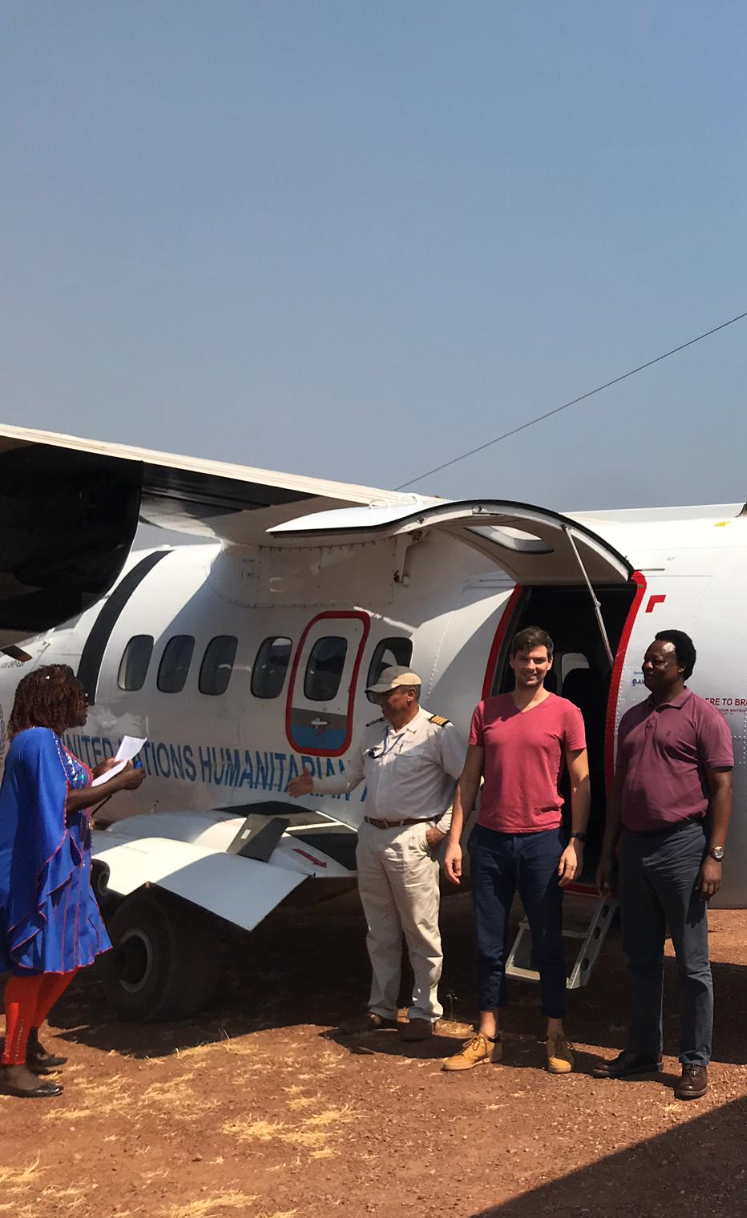 Here is another picture of me flying to Bunia in the Democratic Republic of Congo.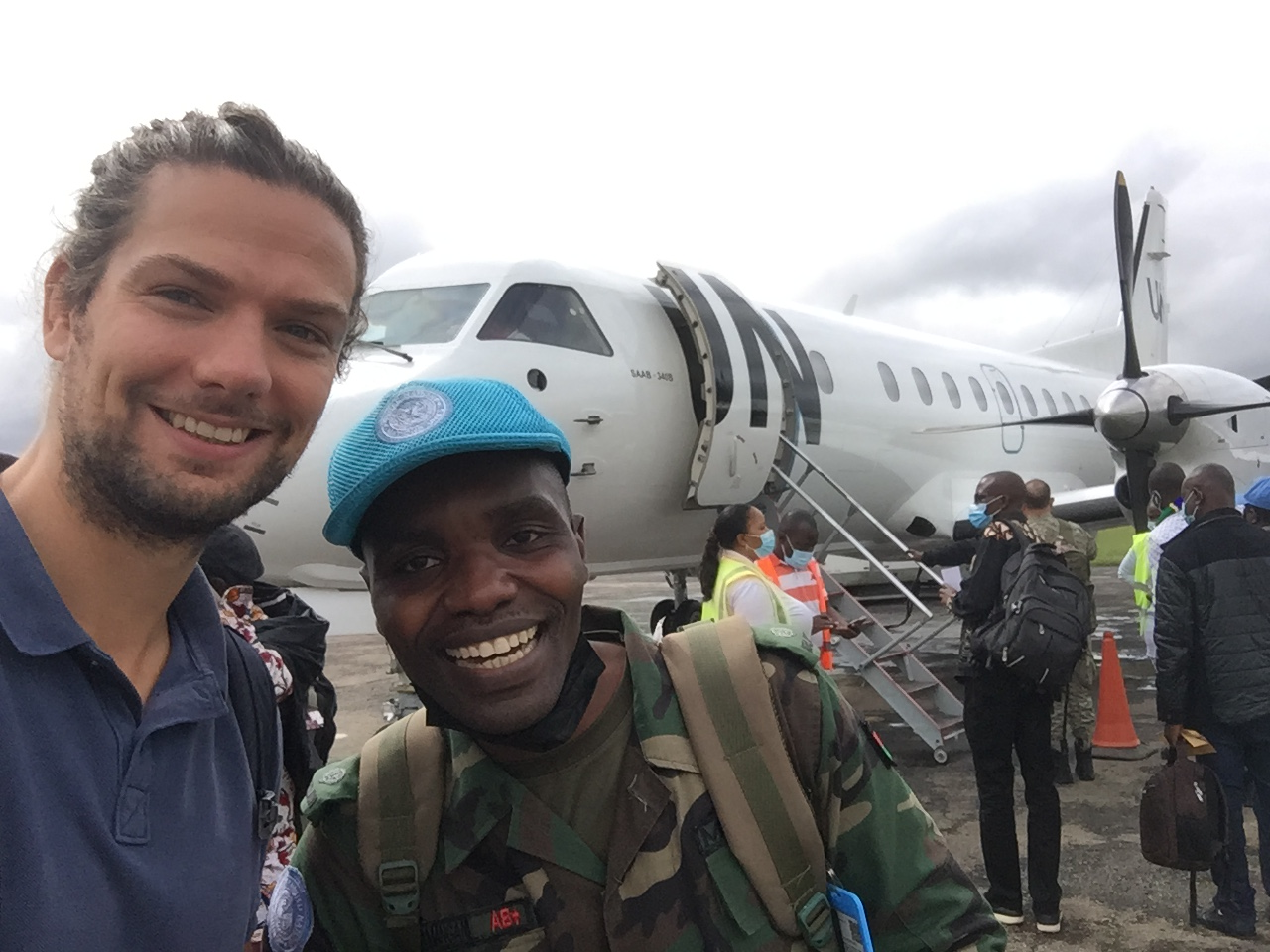 Finally, here is a picture of me at the UN Headquarters with Dag Hammarskjöld, who served as the second UN Secretary-General from April 1953 until his death in a plane crash in September 1961. I read a lot about Hammarskjöld when I was living in Sweden for my graduate studies at the Department of Peace and Conflict Research at Uppsala University. Since I admire Hammarskjöld so much, it was a special moment to be able to take a picture with his portrait at the UN Headquarters.